Get these free printable gift tags for any occasion! Hand lettered and digitized, these tags are sure to add a personal touch to any gift.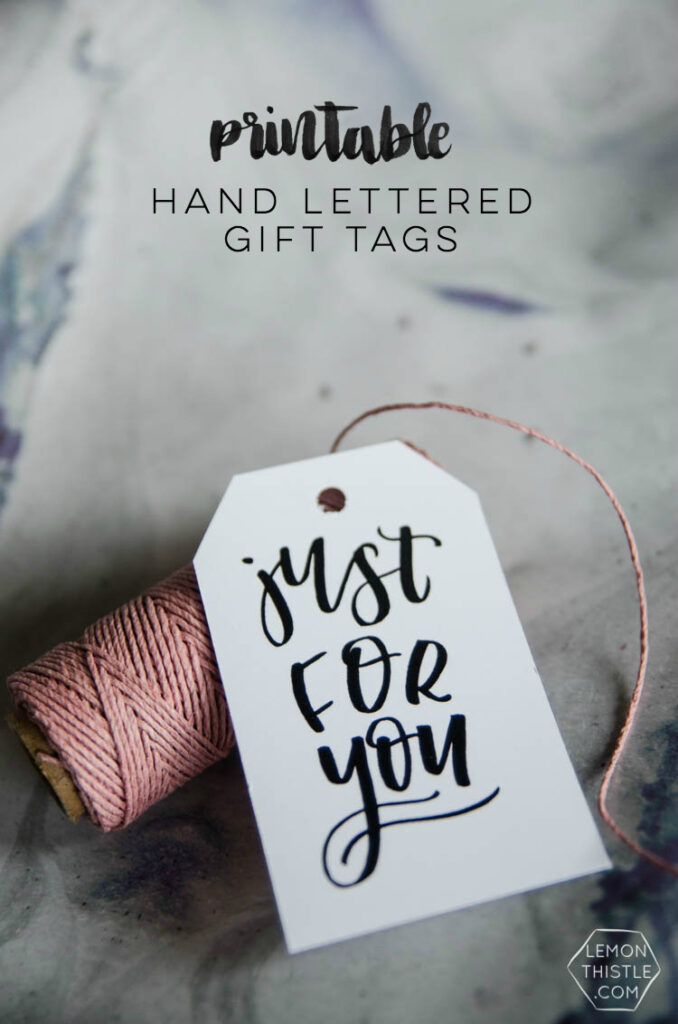 I lettered these tags a few years ago, by hand with a Tombow Fude and scanned them in to make this printable. I love how simple they are to make them relevant for any occasion… or no occasion! I've honestly used these for SO many things over the years.
If you want to drop cookies on a neighbours doorstep when they've had a bad week- add a tag. No card is needed, really but this way you can say who they're for and sign your name.
Giving out swag bags after a baby shower? Why not tie these to each with a note saying 'thank you for celebrating with us!' on the back?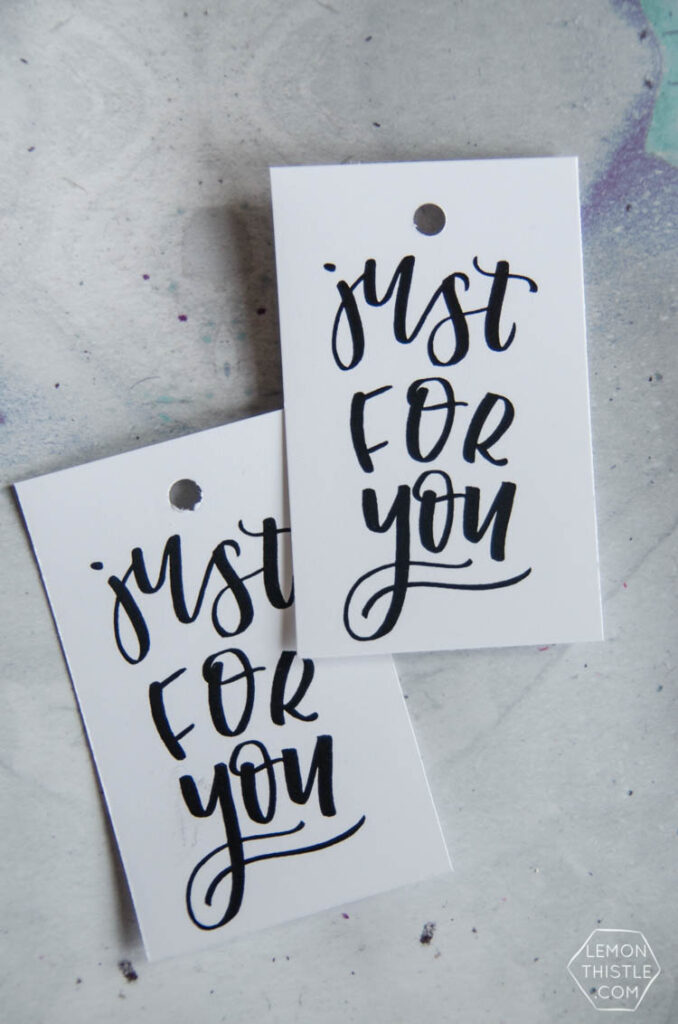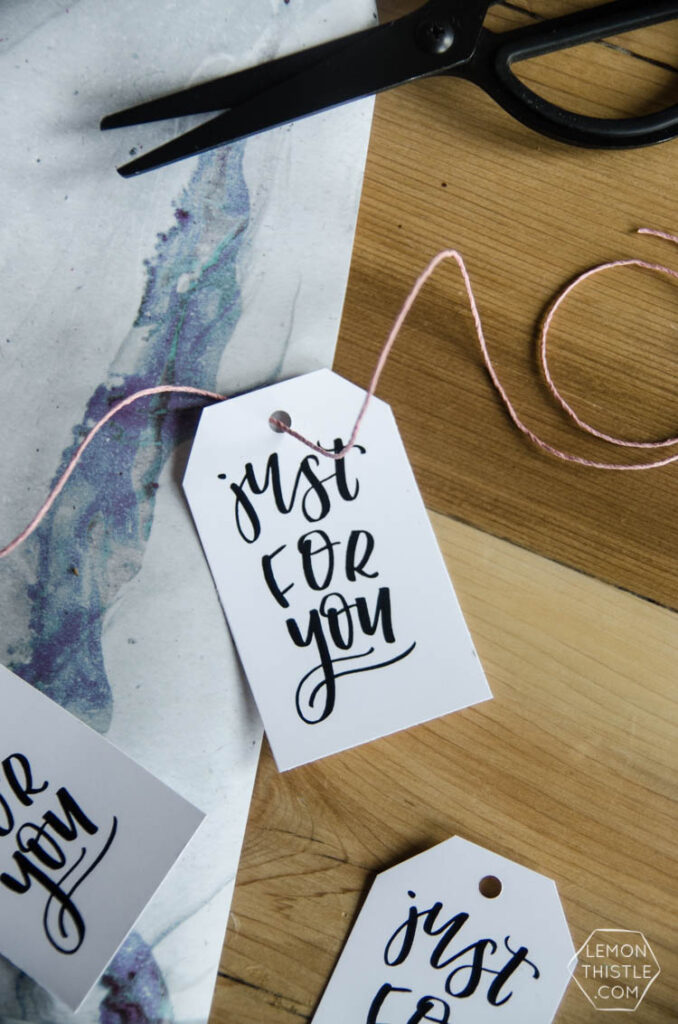 These tags are designed to print 8 to a page and come in a PDF file. Download the file by entering your email below (we'll send it right to your inbox!) and then hit print.
I recommend printing on cardstock and then cutting with a paper cutter if you have one. I trimmed the corners to make a tag shape with scissors. I used a hole punch and threaded with pink twine- ribbon would also be sweet!
As always, free printables are for personal use only (print for you and all your friends, but don't sell them, offer them as a download or modify them).
If you do download and use these… you know I would love to see them in action! Tag me @handletteredprintables or shoot me an email [email protected]!
LIKE IT? PIN IT FOR LATER!