These free printable enneagram Christmas cards are perfect for your enneagram obsessed friends this holiday. There's a card for each enneagram number with holiday wishes for each type.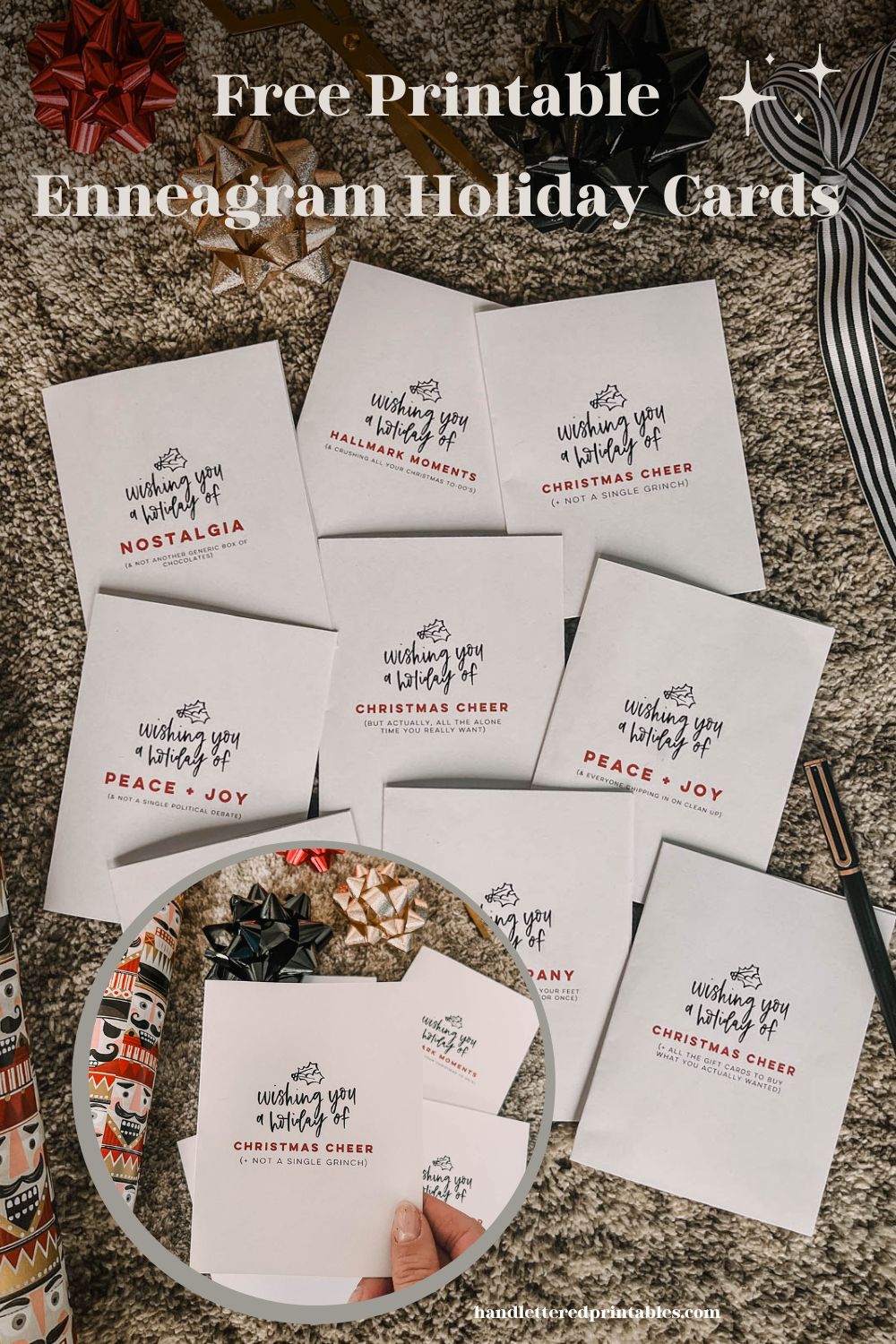 I spend more time than I care to admit sending memes to friends on Instagram and some of the ones we love to send back and forth are those ones with a list of 'how enneagram types respond to…'. You know the one? They do the same for horoscopes, but I just relate so much more to my enneagram number.
I'm an enneagram 7 and we love fun and these cards to me are just so much fun. I'll definitely be gifting them to my friends that share my love for enneagram this holiday season!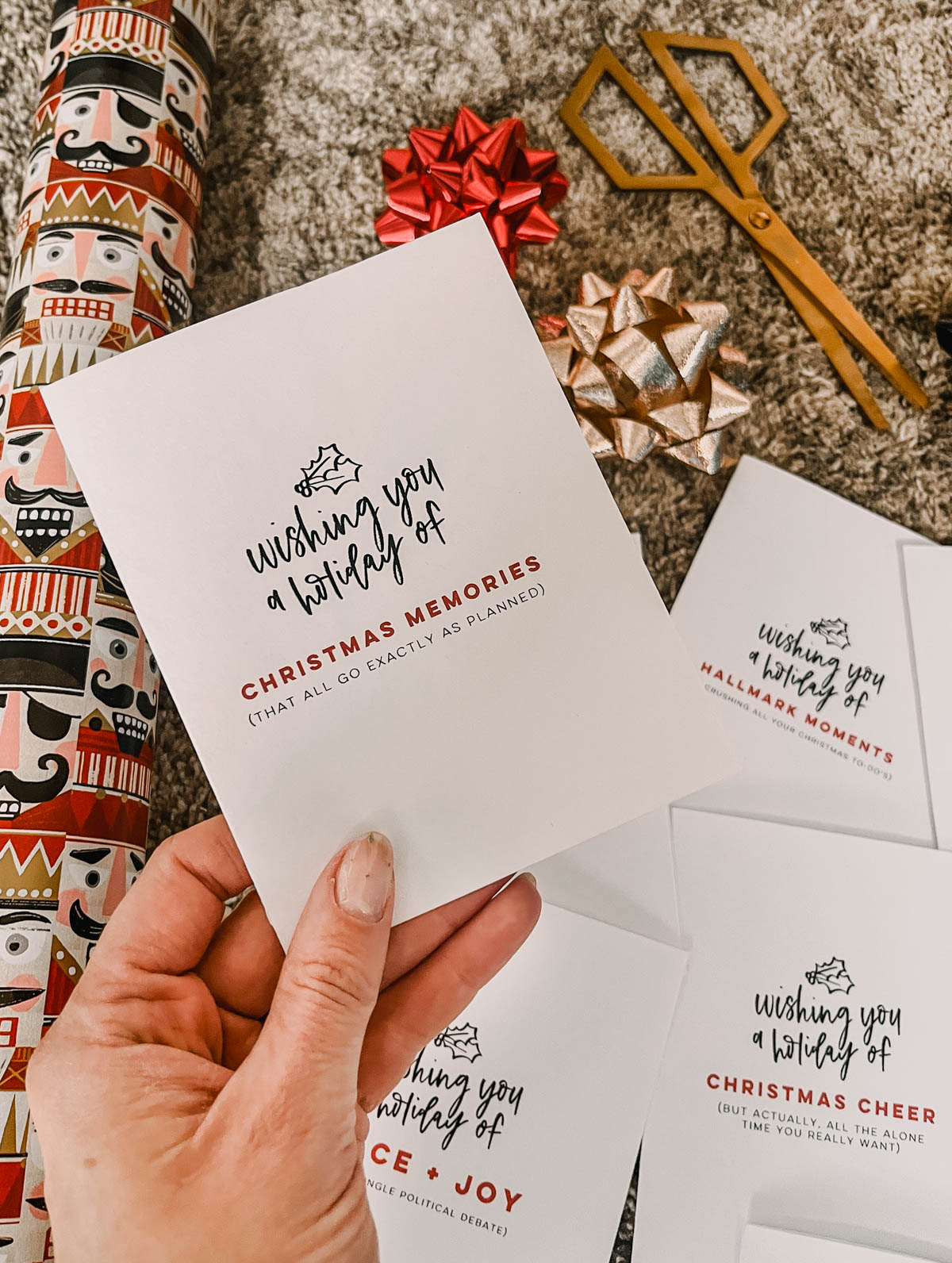 Ennea-what?! It's kind of like a personality test but it's totally not. It's more about your internal motivations and how you view the world. It has helped me learn so much about myself and how the way I view the world differs from those around me- like my husband. Learning about his number was eye-opening in the best way. Okay, if you are wanting to take an enneagram test to figure out which type you might be- you could do this free test!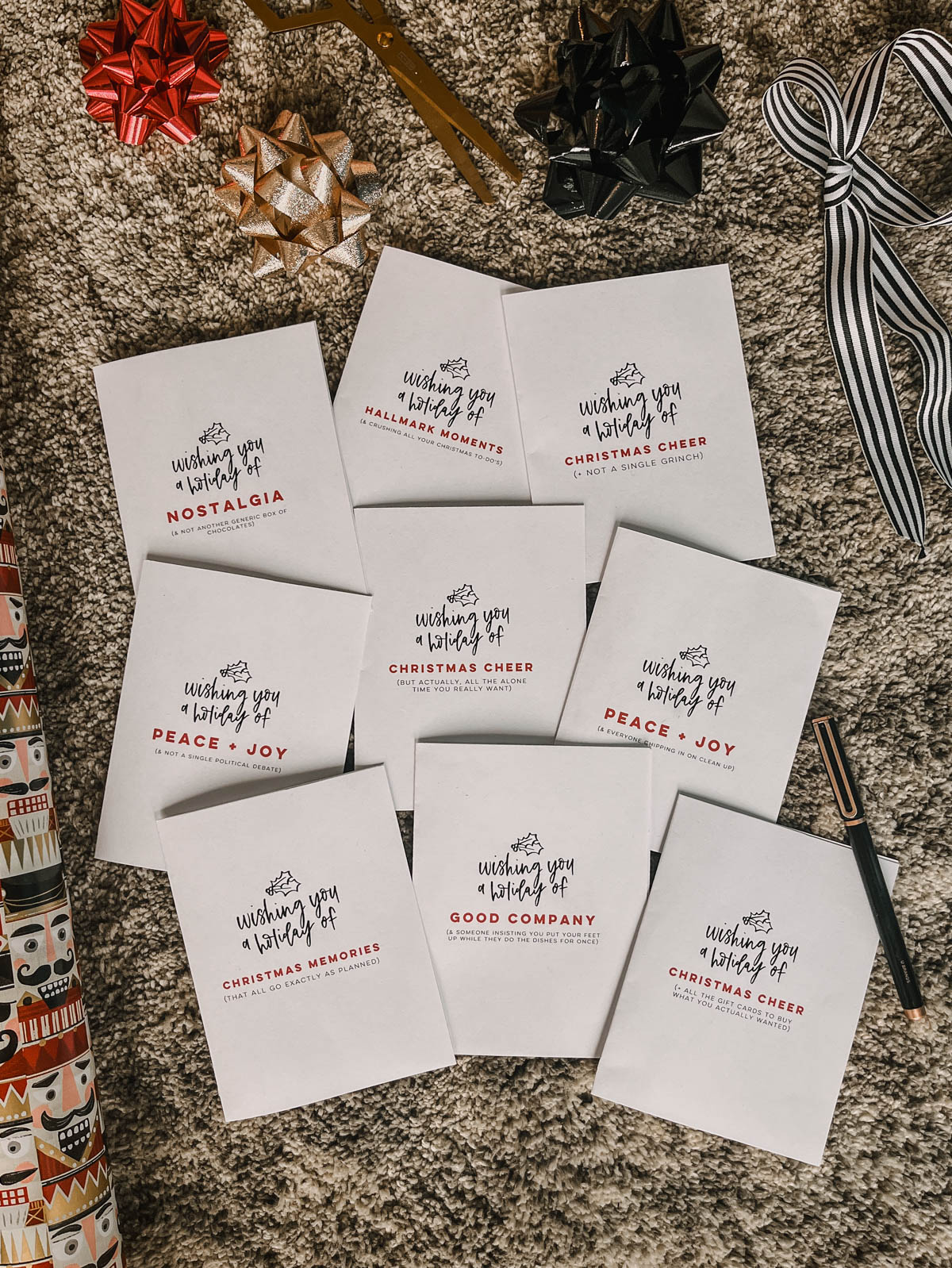 So what are these free printable enneagram christmas cards all about? Well, exactly that! I've made one for each enneagram type… wishing them a holiday of _____. Each type gets a different wish and a few words to describe it a bit better. My friend Shawna from Simple on Purpose helped me come up with these phrases, she's so darn knowledgeable about the enneagram so I hope that not only do you find them humorous but also accurate.
I've put them two to a page and made them into a printable PDF for you. You can download them by entering your email above to be sent the file. Just print them on cardstock, cut to size and fold them up. The inside is blank for you to add your own message.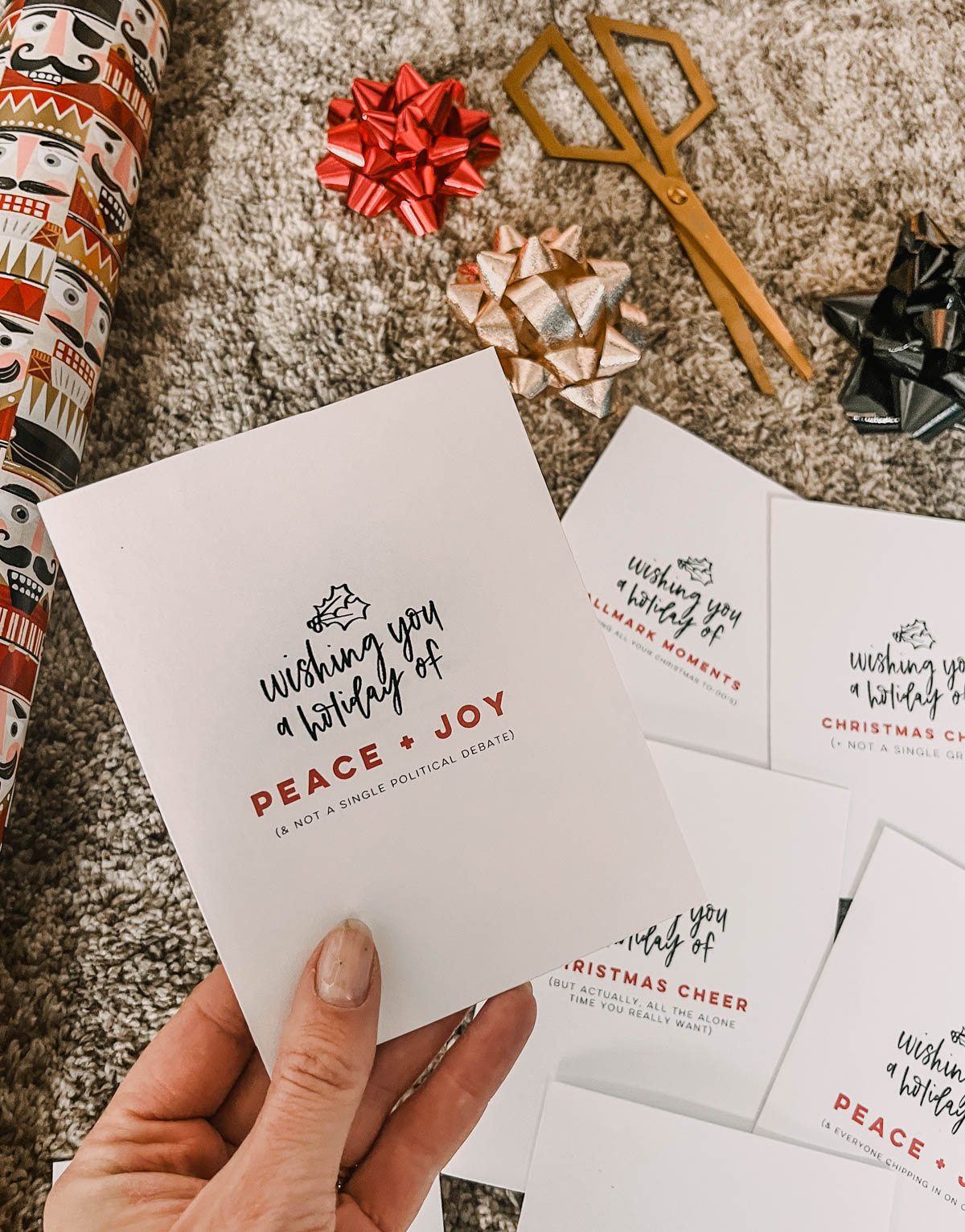 If you know the enneagram number… can you tell from the photos which is which? The back of each card says 'for my enneagram # friend' so you'll know if you're right 😉
If you're looking for something to gift them with… these DIY Enneagram Shirts I shared over on Lemon Thistle are so much fun! There's also one for the friend that really just doesn't care about your enneagram number 😉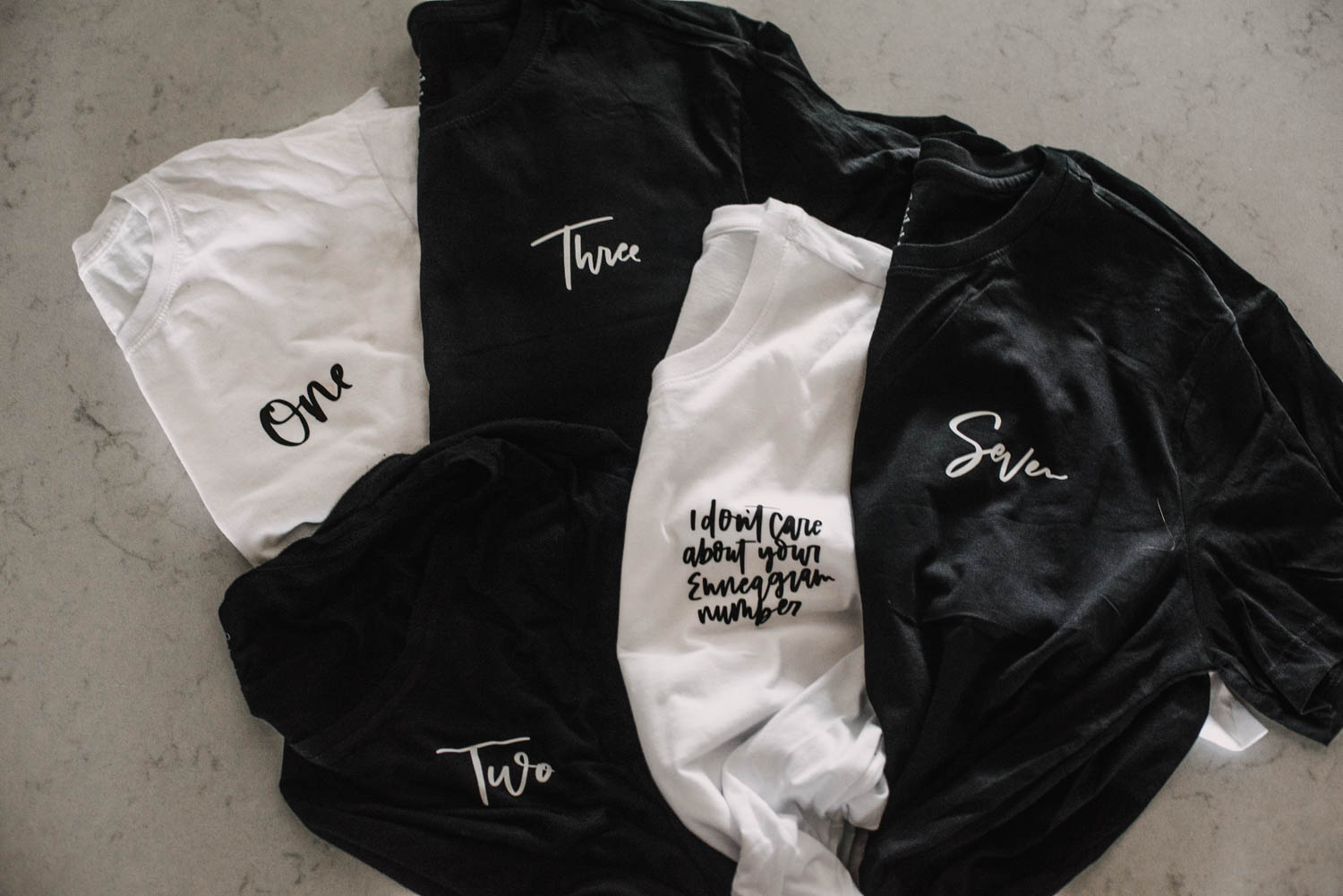 I truly love how these turned out and hope you enjoy gifting them as much as I did creating them! If you do end up printing them off to send… you know I would love to see! You can tag me on social @handletteredprintables or email me colleen(at)handletteredprintables(dot)com.
LIKE IT? PIN IT!