These free printable valentines labels are perfect for gifting homemade treats this Valentines Day, with four valentines treat sticker designs to choose from.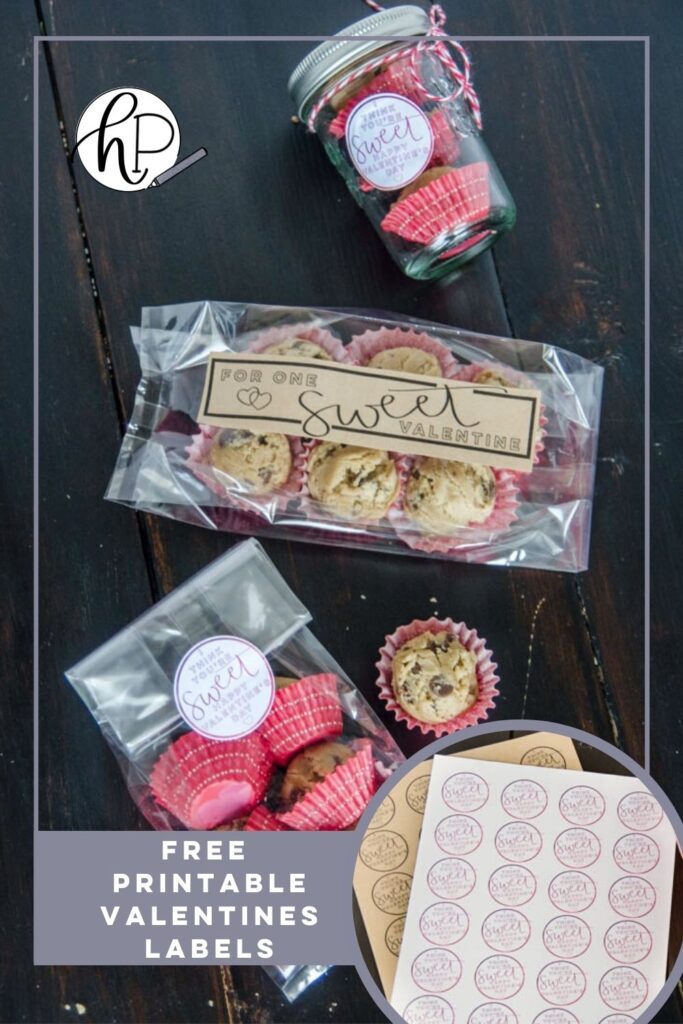 Homemade treats are the best kind of treats if you're asking me- whether it's a cookie or snack mix or a fudgy brownie, I'd take that any day over cinnamon hearts. These free printable valentines labels are the perfect sticker to add to your valentines treat bags full of homemade goodies!
Whether you're packaging up your treats in cellephane bags or in mason jars, these printable valentines treat labels can be stuck on any packaging to make your treats cute and festive!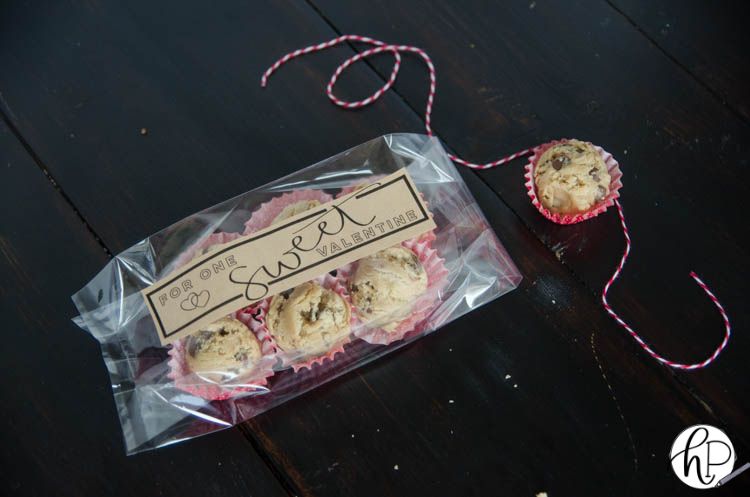 One of my favourite small gifts to give is cookie dough. Maybe because I love to have fresh cookies myself, I love to give individually packed cookie dough packages. These are the perfect treat to drop off at a friend's house, but if you're headed out to work or school for the day, baked cookies or some other homemade treat are probably best to package up with these free printable valentines labels!
I hand lettered this 'sweet' and added a water color effect to print on round labels. I also went and created larger rectangular label for bigger packages… and then a black and white version of both to print on kraft labels.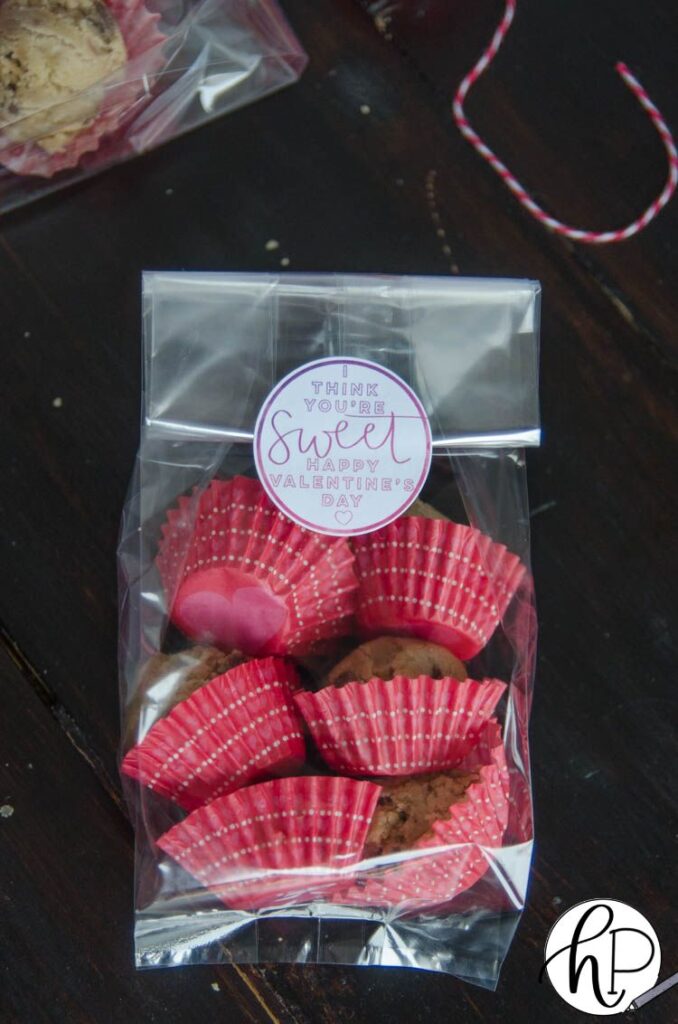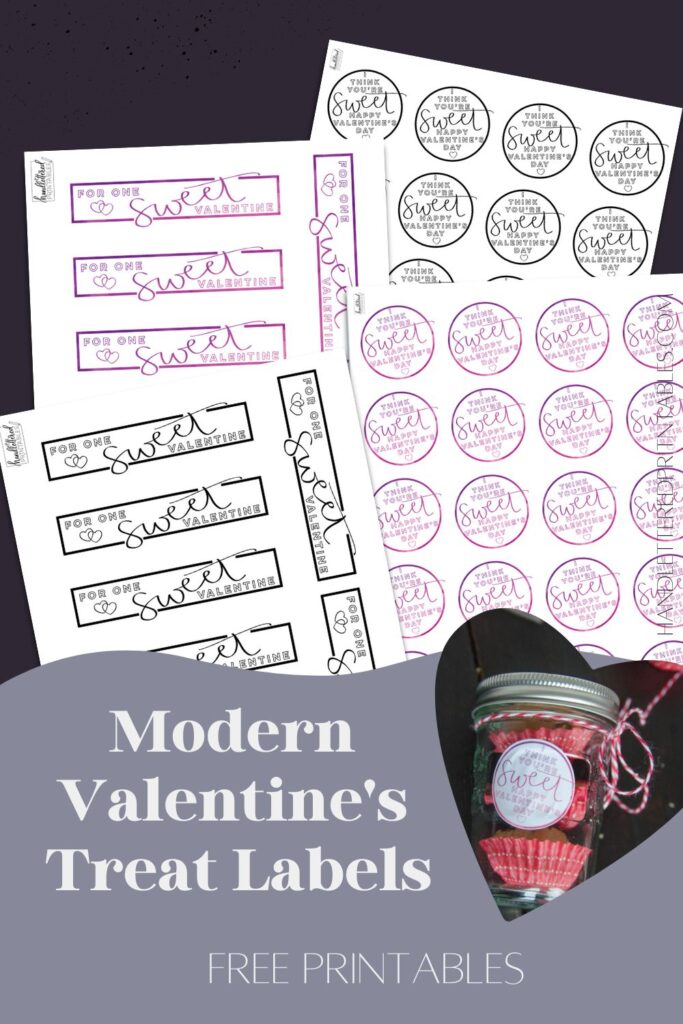 I thought for sure I'd like the color ones better… but the kraft has stolen my heart you guys. So I have all four versions of these free printable valentines treat labels for you to choose from. You can download the PDF printables by entering your email below. Printables are for personal use (and gifting!) only.
Supplies for Valentines Treats with Labels
affiliate links used where possible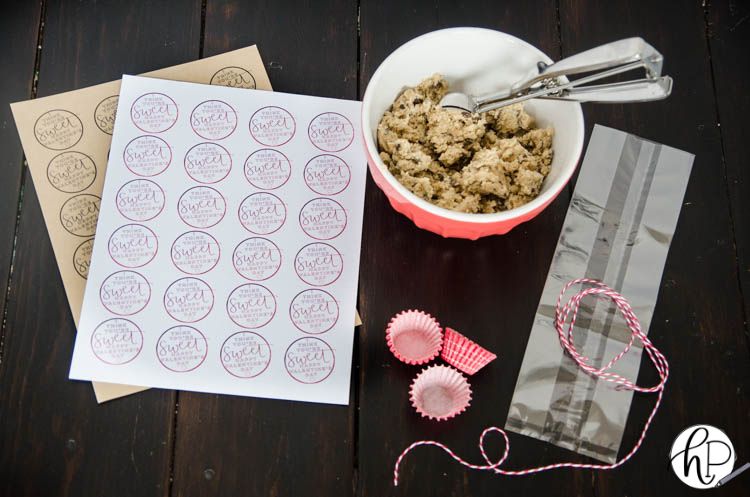 First, print out your free printable valentines labels. I chose to print all four kinds to test out- the round ones print directly on the round pre-cut labels or using a 2″ circle punch, the rectangle designs print on full page sticker paper and you can cut to size using scissors or a paper cutter. Easy peasy!
These are PDFs to make printing easy- personal use only please!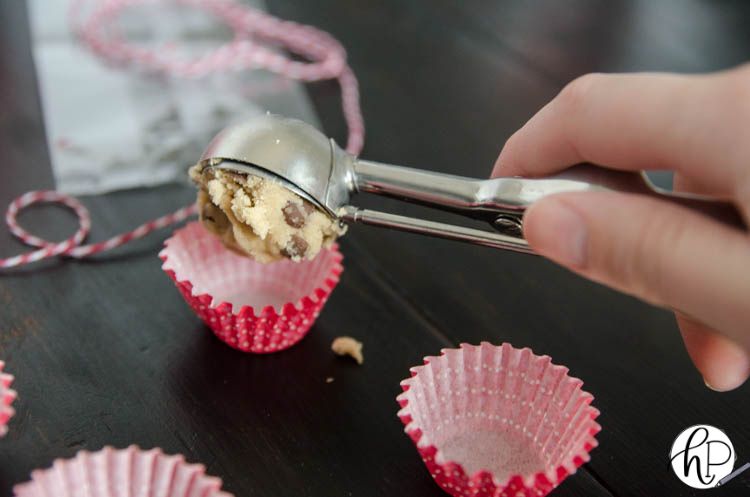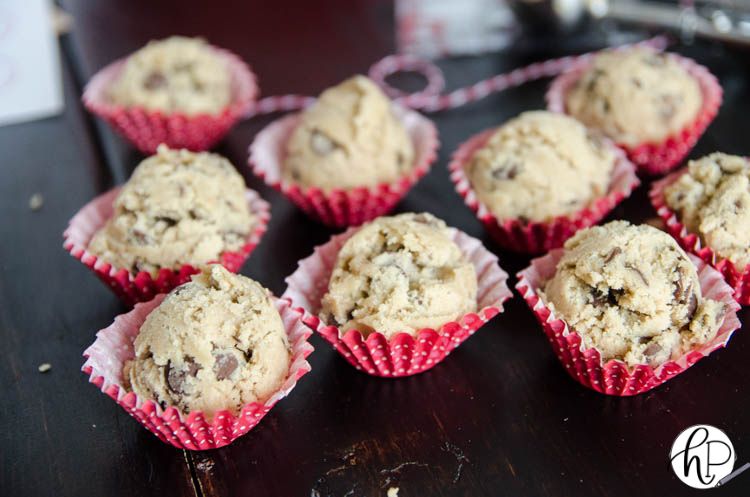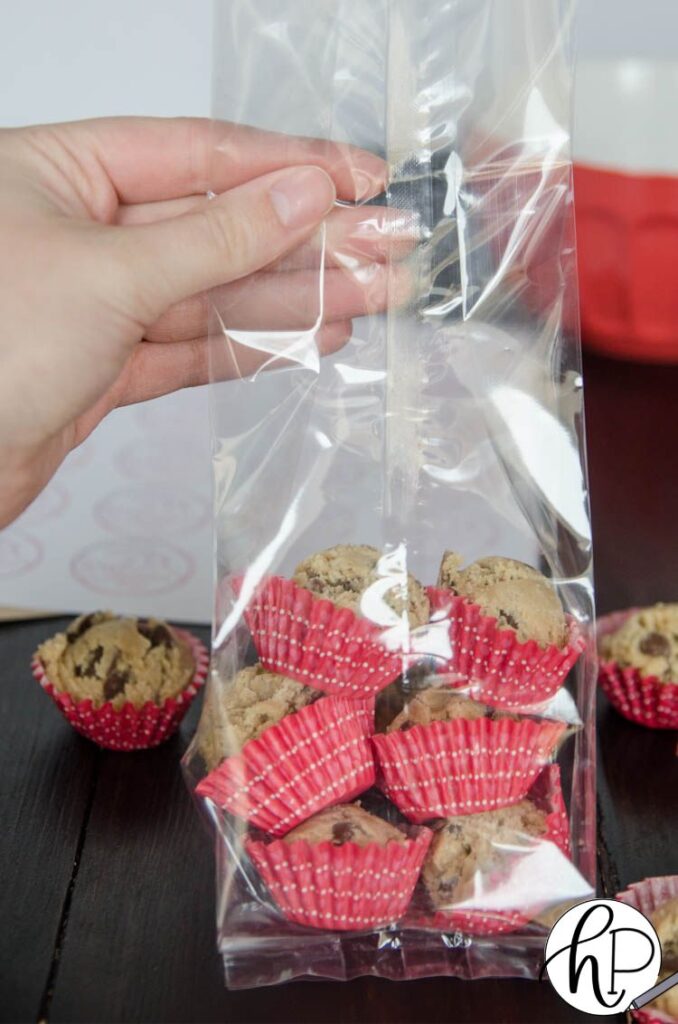 Next, get assembling your valentine treat bags! Once you've whipped up your cookie dough, use a scoop to fill mini cupcake liners. Play around with wrapping the individual cookie dough portions different ways.
I found the cello bags a little difficult to keep looking 'nice', so I switched to mason jars after a while and LOVE how they look with cookie dough in there. The only downside is you can only fit 3 in the smaller jars. But more for me then, right? 😉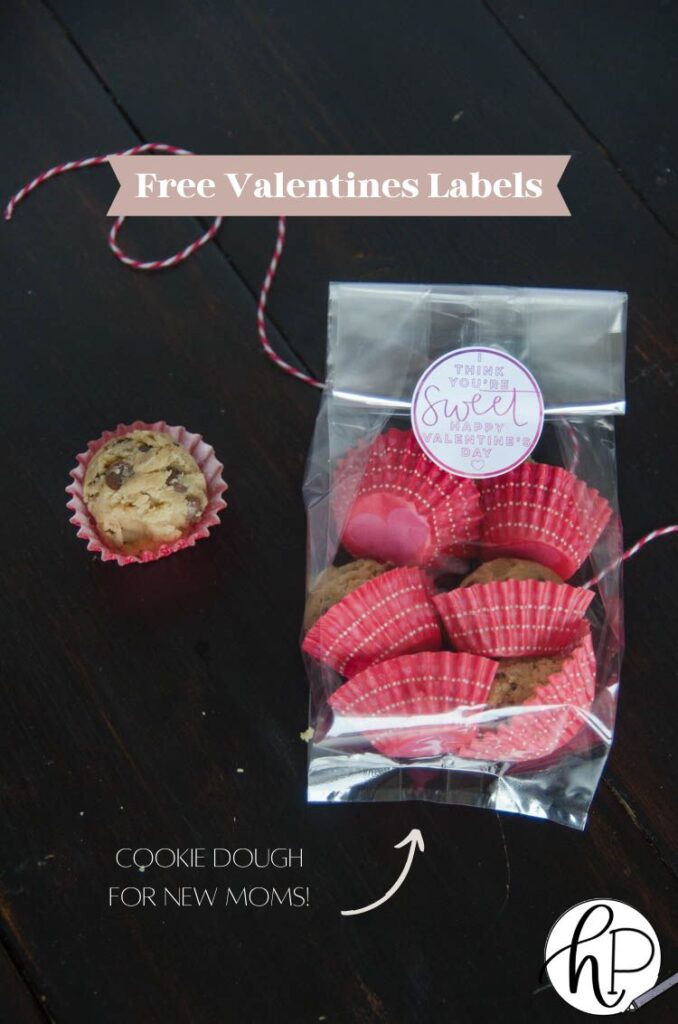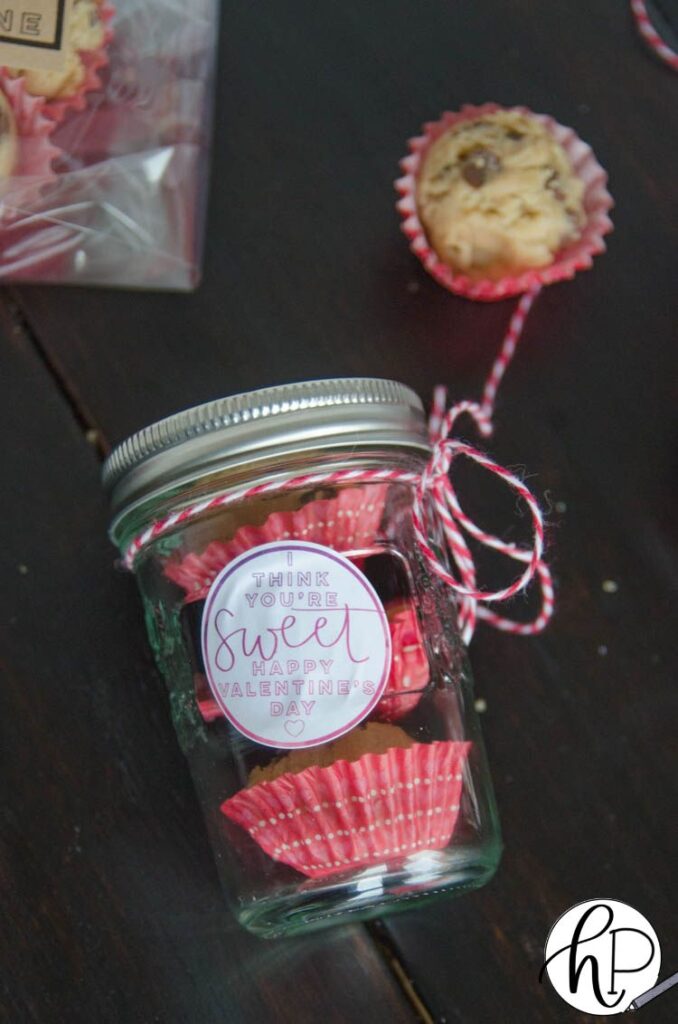 Once you have your cookie dough packaged up, slap on the free printable valentines labels and head on your way. If you're not heading out right away, of course pop those babies in the fridge to keep them fresh.
I love how these printable labels look on the bags or on the jars. Plus, on the jars this valentine treat is much more earth friendly. I also added some red bakers twine to the packages to dress them up a little bit. I love how this looks.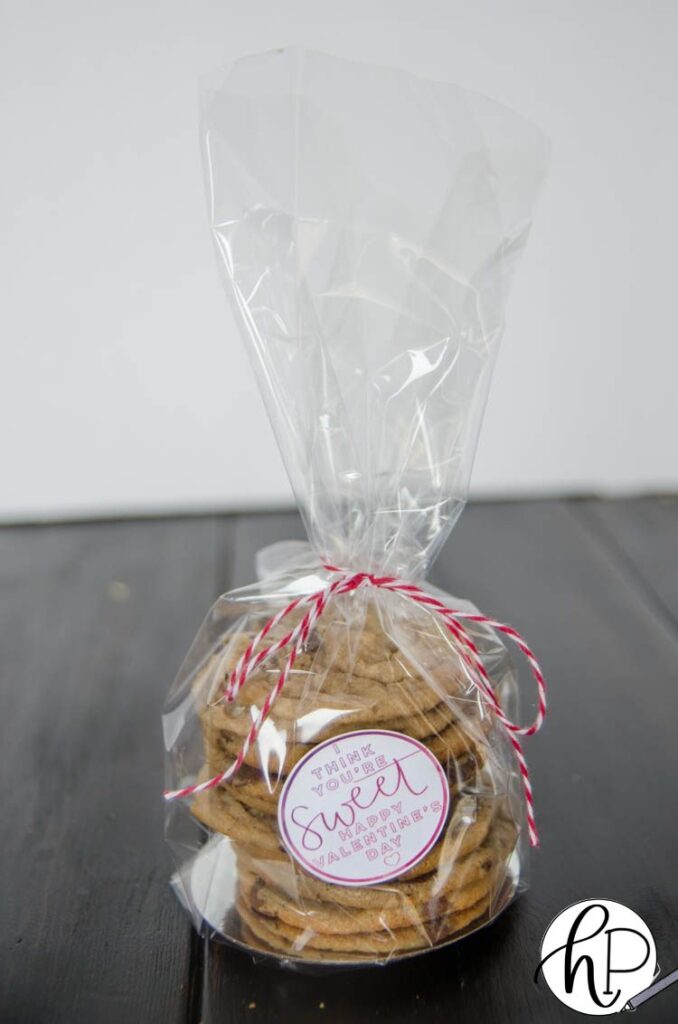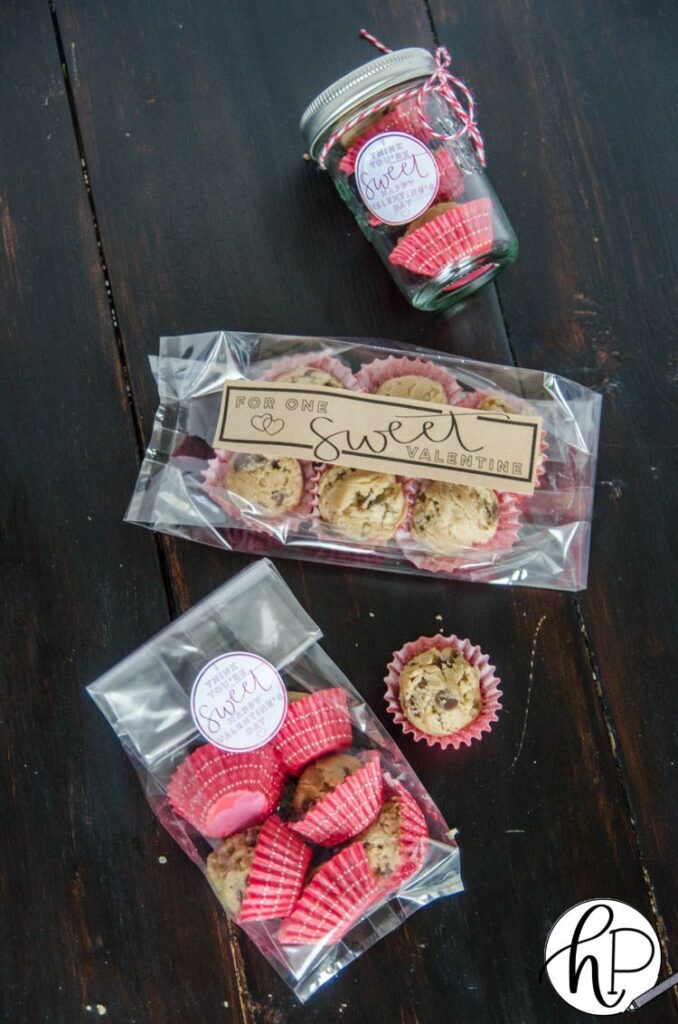 Alternately, you could bake those cookies and THEN package them up. Those look pretty darn awesome as well. I did these for the friends I was going to see out and about (not at their homes).
So, tell me… would you rather be gifted cookie dough (aka, fresh out of the oven whenever you want) or baked cookies (aka, eat them on the spot)? Or cinnamon candy hearts? There's no wrong answer 😉
This post was originally published in January of 2016 on Lemonthistle.com, and is being updated and republished on Handletteredprintables.com as part of an effort to make my archives more accessible.
LIKE IT? PIN IT!