These 2 Schitts Creek Galentines Cards are available as a free printable PDF for all the gals in your life!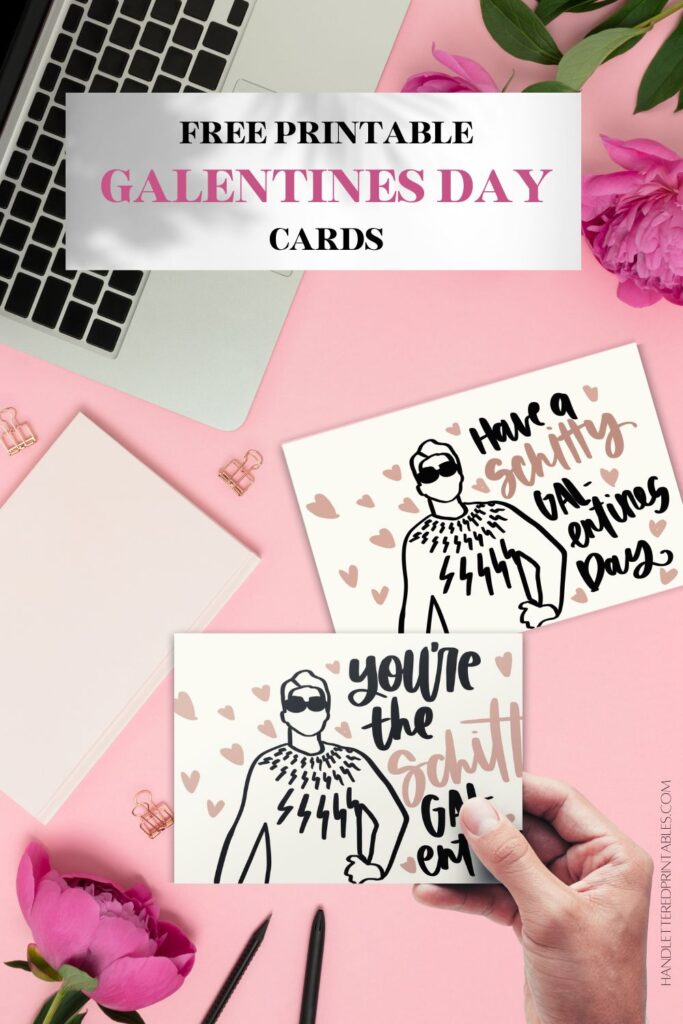 Last year I had fun drawing these Galentines Day Cards for some of my friends inspired by our fave Schitt's Creek character… obviously David 😉 This year I thought it would be fun to offer them as a free printable for you as well! If your friends love Schitt's Creek as much as mine do, they'll love these fun Galentines Day Cards!
There's two different sayings for you to choose from, they are PDF and print 4 to a page and are only one sided so you can write your own note on the back. The two sayings are 'Have a Schitty Galentines Day' and 'You're the Schitt, Galentine'. Personally… I love them both.
As always with my free printables, these are for personal use only. Print them for yourself, your friends, your sister, your book club… but you can't sell them or offer them on your website 🙂
To download these free printable Schitts Creek Galentines Day Cards, just enter your email below and I'll send them to your email!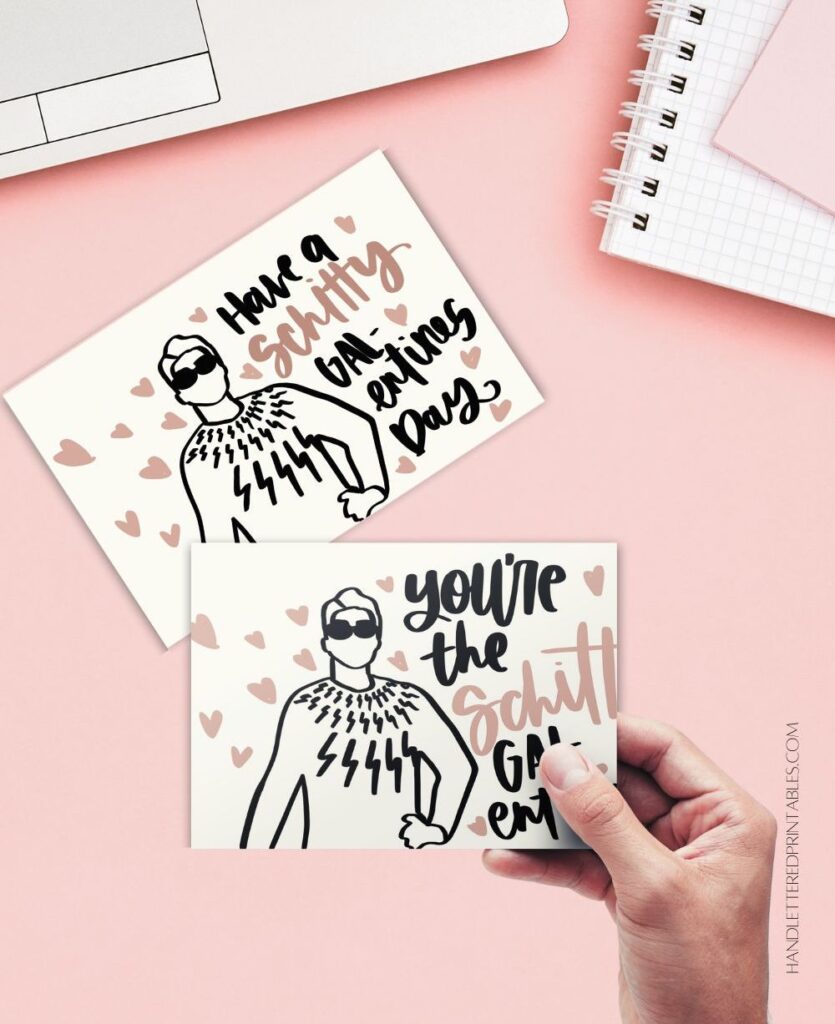 I suggest printing these on cardstock so they're most like cards. I made them single sided, just like childhood valentines day cards where you write on the back. You could pop them in an envelope to send or even just treat them like a post card!
If you'd like to be able to make your own Galentine's day cards with casual brush lettered script, you can check out my free Brush Lettering Quickstart Guide RIGHT HERE!