This modern illustrated book log template is the perfect summer free printable reading tracker for your family reading goals with three different tracker options and a variety of ways to use them.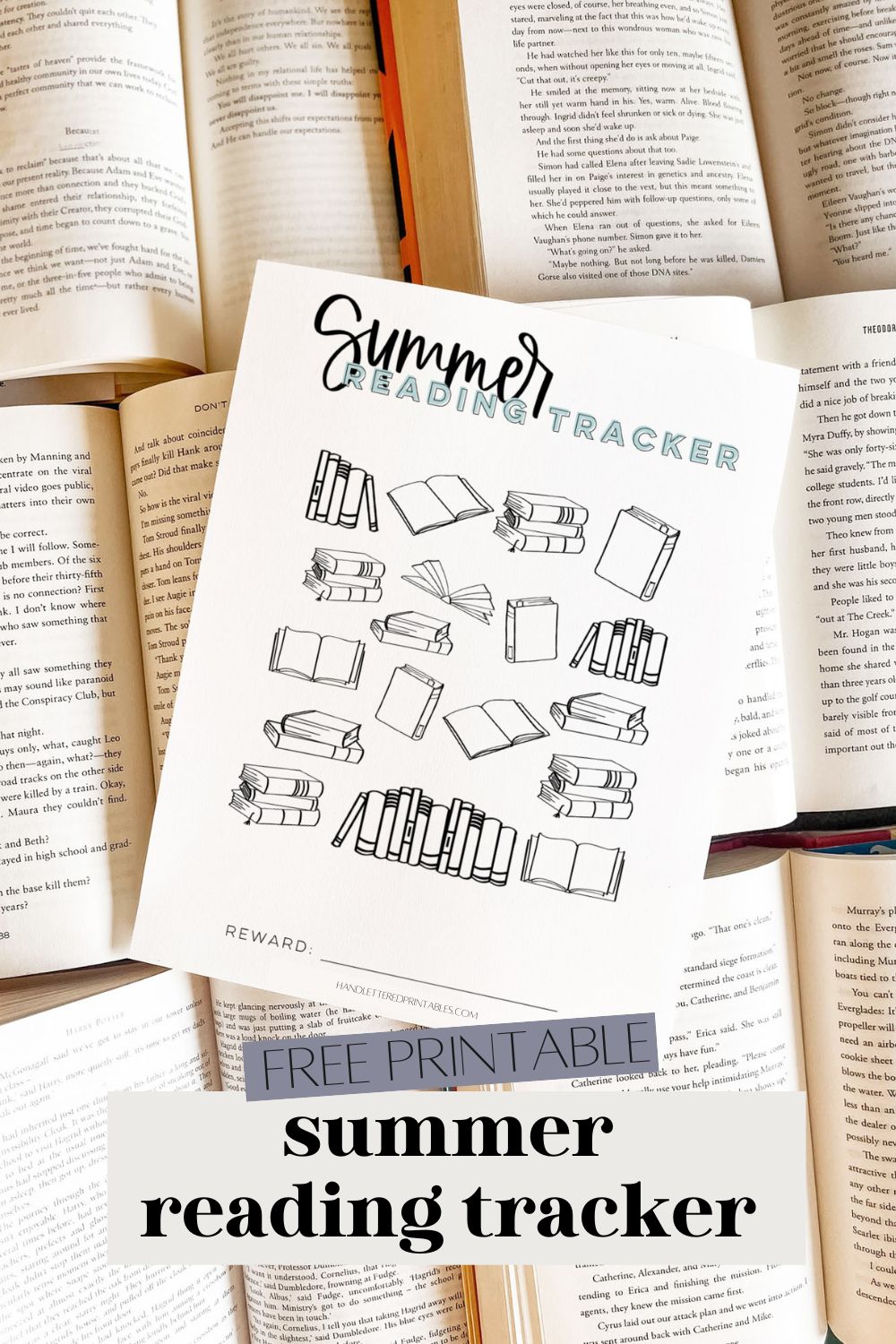 This free printable reading log is a great way to track your reading time over summer break. This can be used as a daily reading log during summer months or away to keep track of the number of books you have read. It's a flexible book journal whether you love reading or you have a reluctant reading in your family.
With three different options to choose from, you can track your reading in any way you like. Whether you log your reading by hours read, or you log your days read to encourage daily reading habits or if you keep track of the books read in entirety the three printables tracker options offer 25, 50 or 100 books/hours.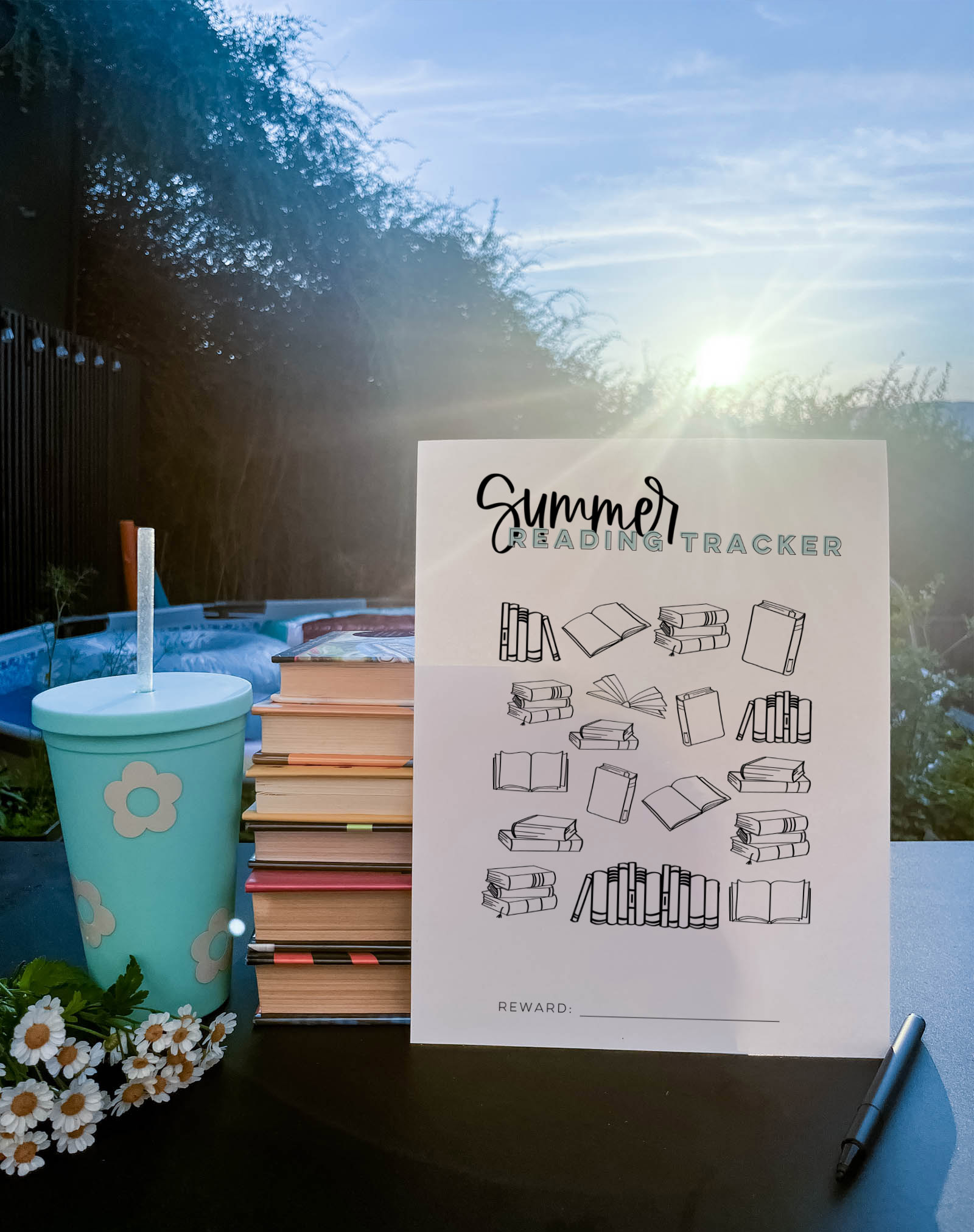 I had so much fun putting together this summer reading tracker- from the fun shadow text with the hand lettered details and then illustrating the books stacks with the playful brush lines. I can't wait to get to coloring these in with our kids!
There's so many ways to use this free printable summer reading log, so let's dig in to a few of (IMHO) the best ways to use this summer reading log.
Before we get into that, though… I want to point out the reward section at the bottom! Any goal achieved is worth celebrating. How much fun would it be to not just read some great books but celebrate your reading progress with a reward?
The reward for the avid reader could be buying a new e-reader or new reading socks. The reward for a 2nd grade student could be an ice cream date and visit to the book store to pick out a new comic book. The reward for a reluctant reader could be even greater (in addition to the love of reading a summer of daily reading will encourage!). Personally.. I love to put a manicure or pedicure as the reward for almost every goal that I set. Not that these blue press-ons aren't cute 😉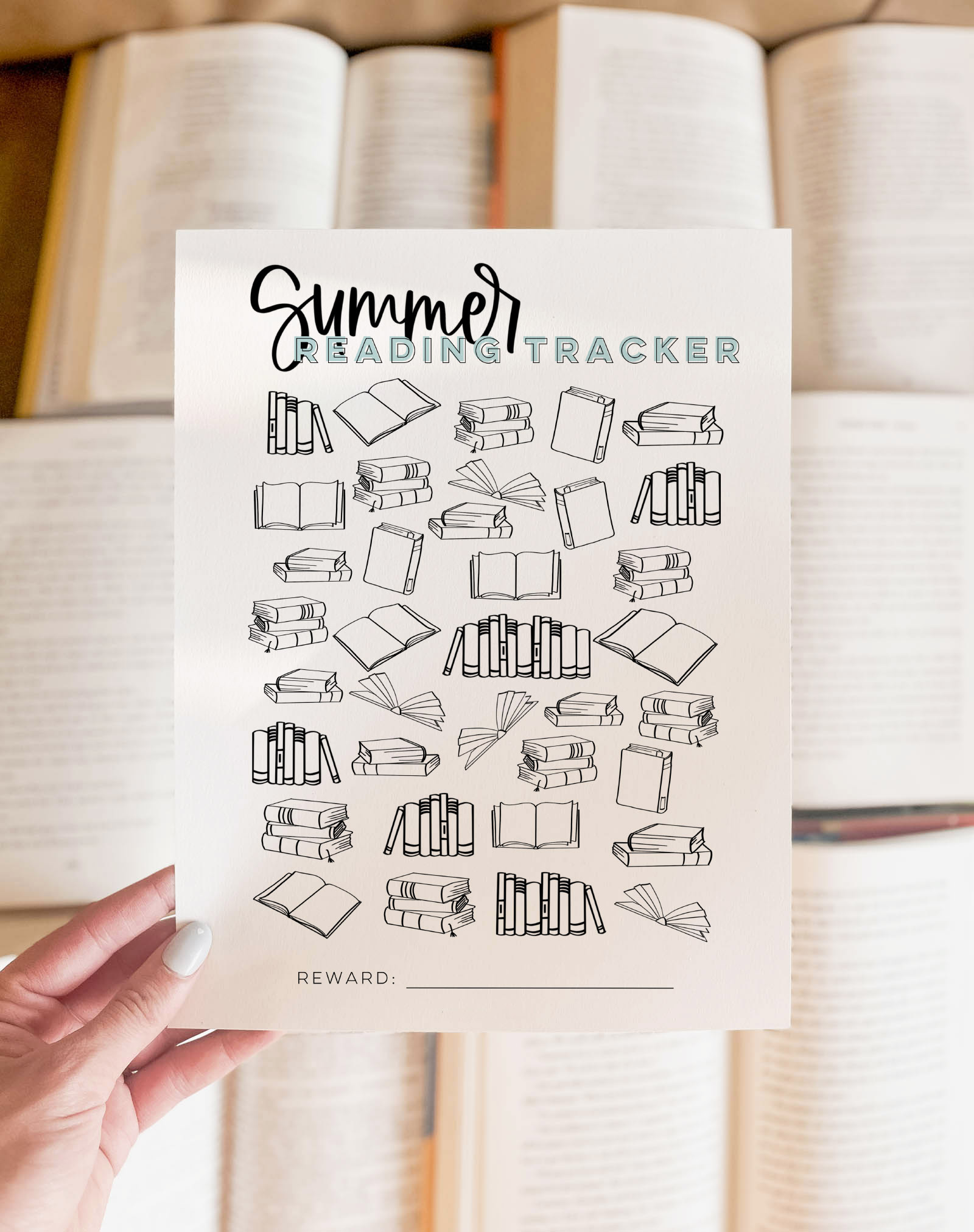 This summer reading tracker is part of a collaboration that I'm doing with some of my favourite printable designer friends, so you can scroll to the bottom and find even more free summer printables from some very talented ladies! But first… let's talk about the different ways you can use these reading log templates as a fun way to celebrate your reading goals this summer.
Of course, there are so many digital products and apps from good reads to monthly reading trackers to habit tracker apps… but to me? There's nothing like paper planners or trackers. Coloring in my progress as I enjoy a good book? Double the serotonin.
Alright so how can we use this summer reading log?
Use this illustrated reading tracker as a basic, useful tool to track reading days for the reluctant readers in your house.
Use this digital download to track the the audio books you've listened to versus the books you've read, coloring the audio books blue and ones read green
Use this as a reading journal template to record your reading experience as kind of a free printable reading journal instead of tracker, rating the different books by different colors you choose instead of star ratings
Print this reading tracker half page size instead of full size and add it to your bullet journal
Use this printable reading tracker to log the (half) hours spent reading if one of your personal reading goals is to build up to reading daily but have an irregular schedule
Use these book tracker printables to set goals for the books you are wanting to read, then track your progress. You can write the author of each book or the book title of each book on your reading list to keep better track of your progress.
Use this tracker to group the genres of books you're reading and track how many of each you read. You can do this by sections or by colors as you track them. For me, I'd track non-fiction versus fiction (which of course… I fly through much faster!)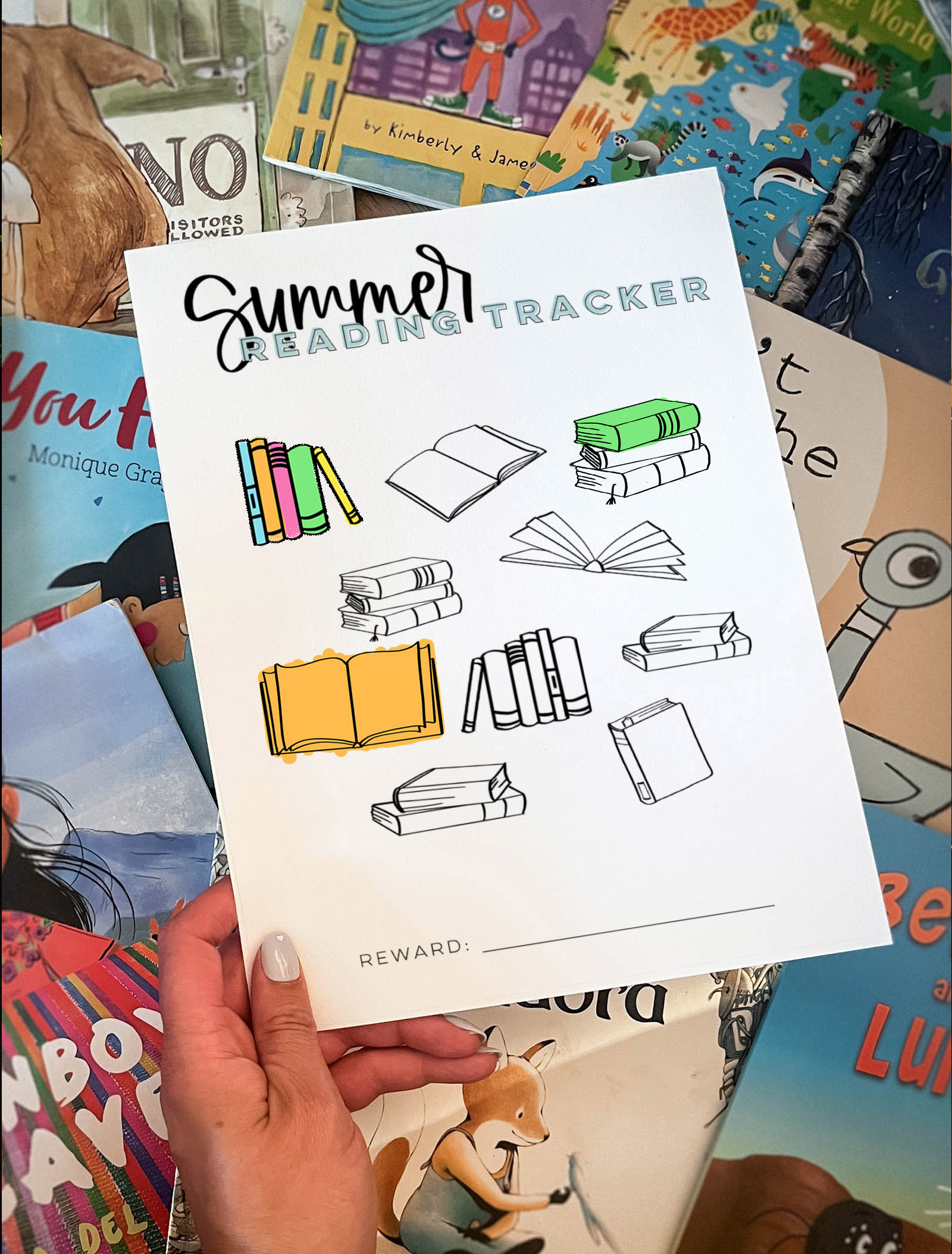 Use this free reading log to track how many childrens books you read with your llittle ones as you build a positive association with reading in your family
Use these reading log printables to track books or number of pages read for your young readers, letting your kids choose books in line with their reading levels (these don't need to be novels!). You could encourage them to color graphic novels a different color than text heavy books and non-fiction books.
Use this free printable to keep track of your reading of those books that have been sitting on your bookshelf for… well, years! Call it your bookshelf reading log and make your summer reading challenge a 'buy no new books' until your book tracker is full.
If your kids are going to a bilingual school like french immersion, you could have your kids color the English books in one color and the english books in another to keep the second language reading on track for those summer months.
Well… you get the idea. The best reading trackers are the ones that are totally suited to your own needs. There is no wrong way to use a printable summer reading log- whether you write the name of the book on the illustrated book spines or you keep record of the books just by coloring them in, this can be such a valuable tool for your family to foster the love of reading.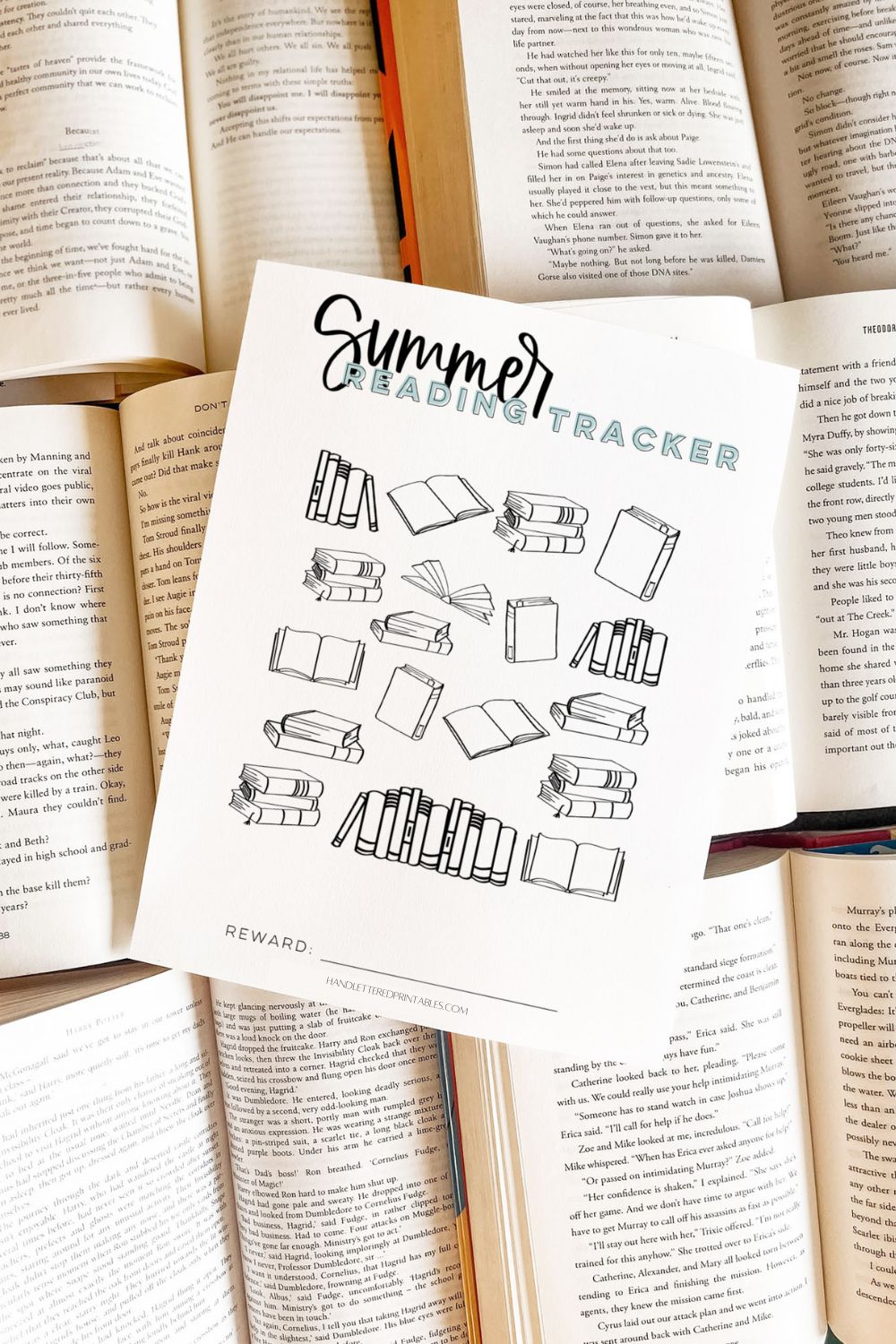 Another way to foster the love of reading is to get books that your kids totally love. If it's you that has had a hard time falling in love with reading… same thing here! Books can be expensive, and as a mom with 4 kids who are growing book lovers, we go through hundreds of books each year, without exaggeration.
Our family loves to hit up the local library at the end of the school year to pick up some of their favorite books and some more challenging books (still at their grade level). It's an easy way to make sure they have the best books for their interests all summer long. As much as I would have rathered them read picture that I enjoyed reading with them… they started reading graphic novels and the amount of graphic novels they tore through? They grew to love reading through those, and it was an easy transition into bigger novels after that.
When I decided to fall in love with reading again after post-university reading burnout? I really wanted to tackle some books that had been sitting on my shelf. But many of those were non-fiction or self development or informational and I just couldn't get a chapter in. So I started with easy to read mysteries. After reading a handful of those, I wasn't finding reading stressful anymore. Make it fun!
Book trackers are a perfect way to add another layer of fun to reading.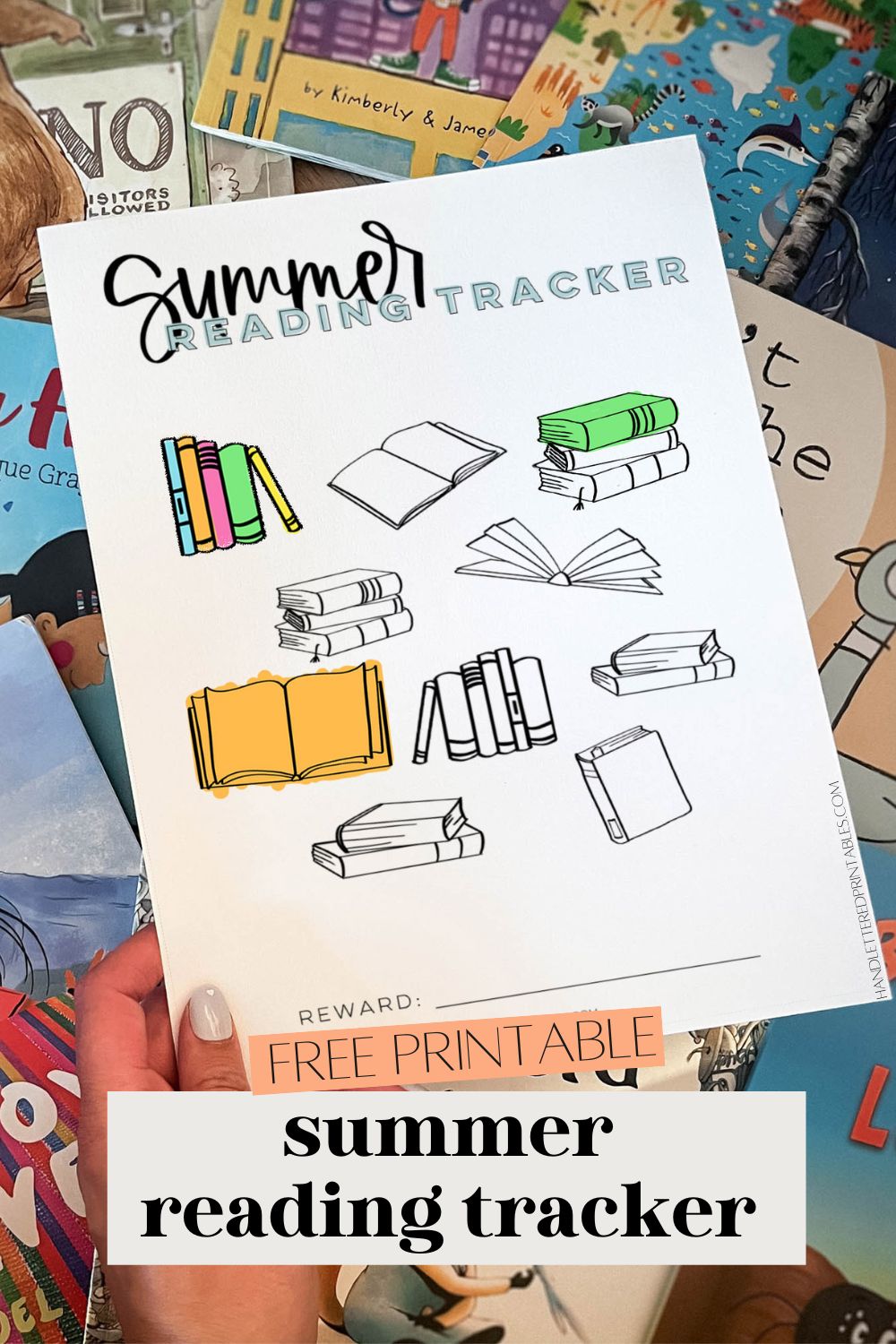 How to download free printable reading logs
To download these free printable reading trackers is so simple. To get these directly delivered to your inbox, just enter your email in the box below and I'll send you a confirmation email. Clicking the button in the email will open the PDF file up directly.
These three designs are in one PDF format document on separate pages. Some browsers will automatically start a download and in others you will need to right click and select 'save'. It should save to your download folder to make them easy to find for printing.
As always, free printables are for personal use only (print for you and all your friends, but don't sell them, offer them as a download or modify them).
What's the best way to print free printables
You can print free printables any way you like, but I have a couple suggestions to make the most of them! While every free printable is different, these ones are mostly black and white (a touch of color!) PDF documents which makes them incredibly easy to print at home or at your local print shop. They will print just like a document, without special settings like a photo.
While you can print these on regular paper and display them on the fridge, I find printing on cardstock looks nicer and allows you to keep your printables in better condition as you use them (it doesn't crinkle nearly as easy). This also lets you color with more pigmented markers without bleeding through to the surface below.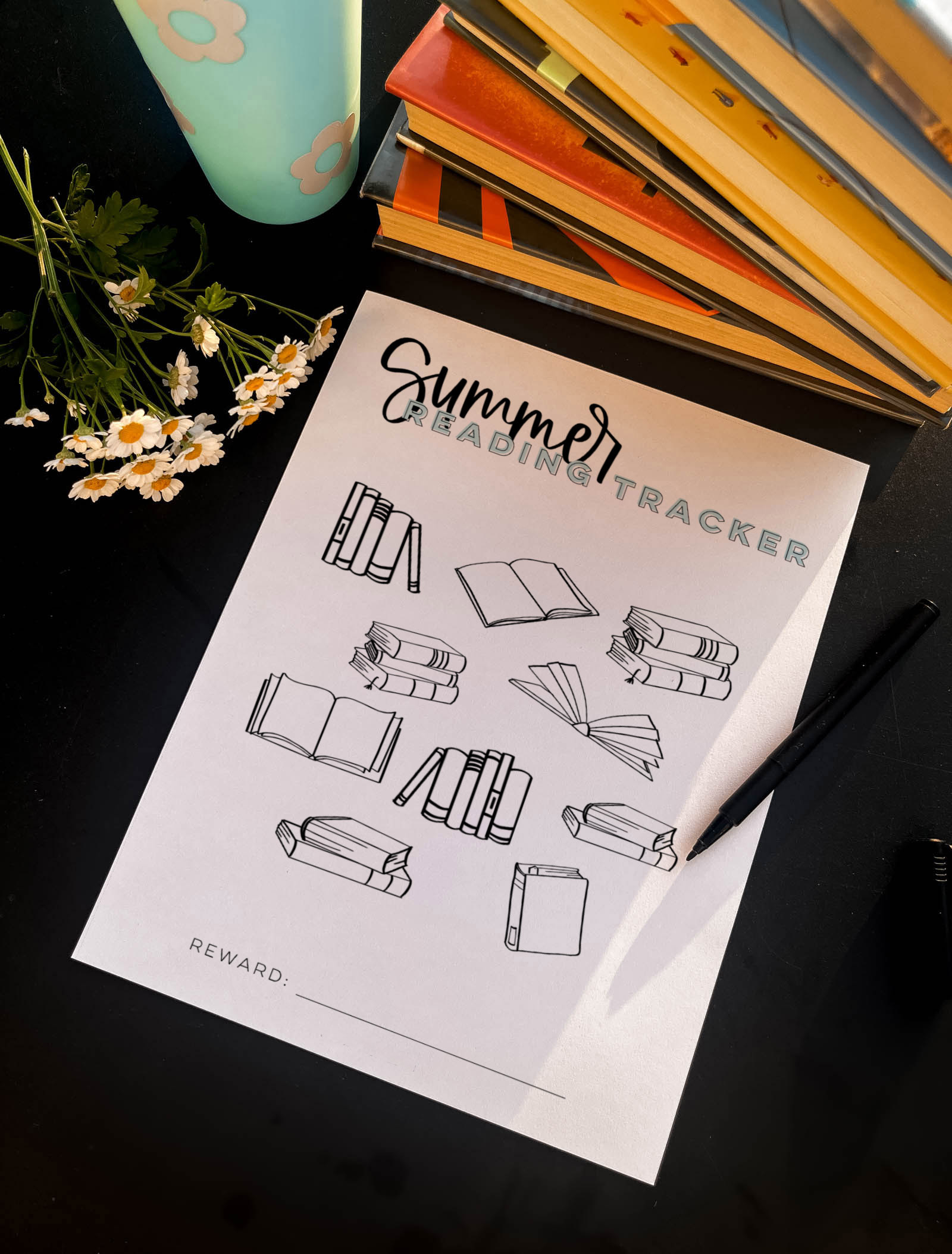 ---
If you do download and use these… you know I would love to see them in action! Tag me @handletteredprintables or shoot me an email [email protected]!
More free summer printables
Today I'm partnering with some amazing printable designers to share even more free summer printables for you to use as we head into the summer season! Click the links below to be taken to their site and all those freebies!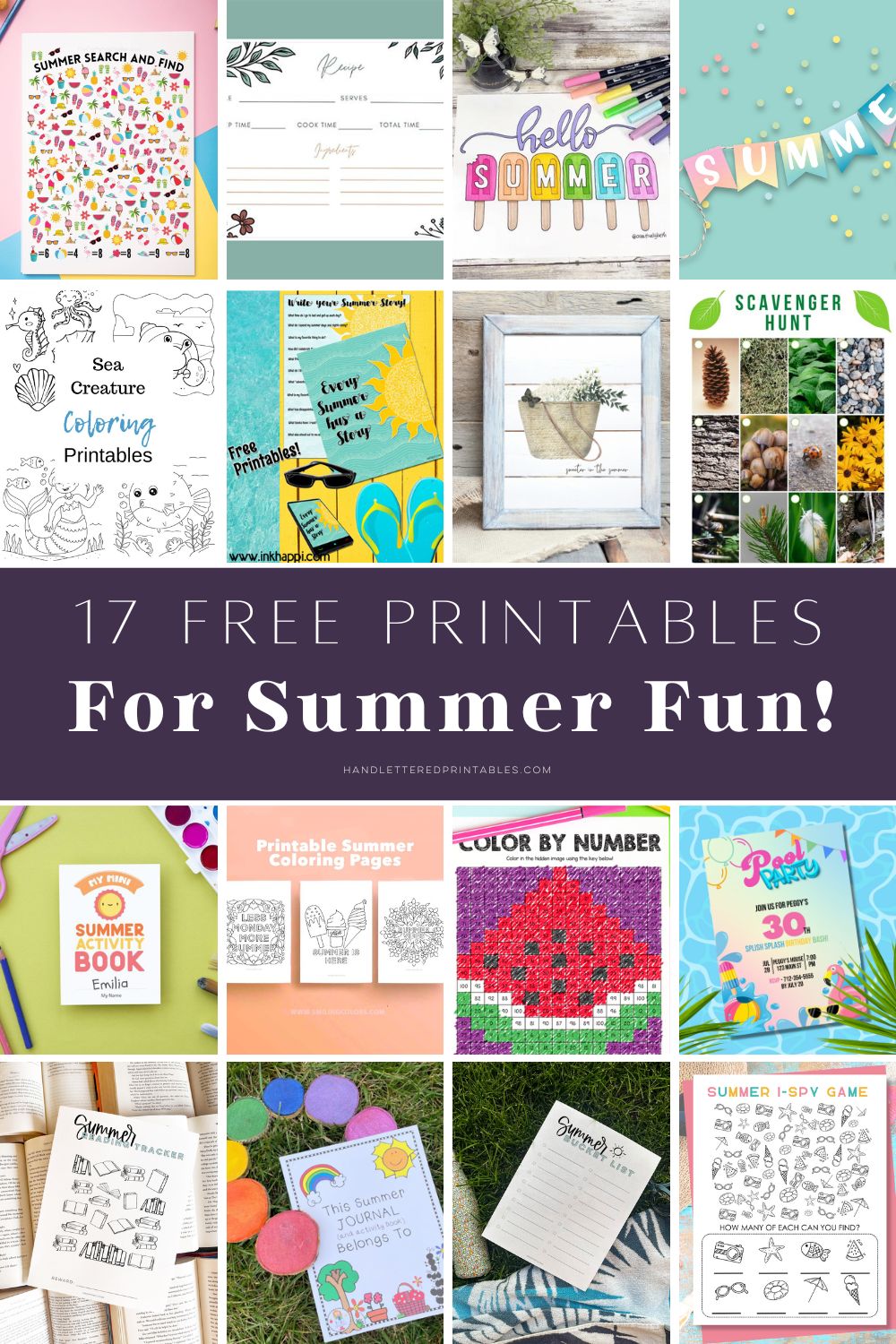 Homemade Heather – Nature Scavenger Hunt
The Girl Creative – Summer I Spy
Lemon Thistle – Summer Bucket List
Creatively Beth – Hello Summer Coloring Page
Smiling Colors – Summer Coloring Pages
Try it – Like it – Create It – Summer Recipe Card
Me and My Inklings – Summer Journal
Artsy Fartsy Mama – Summer Color By Number
The Crafty Blog Stalker – Summer Search and Find
A Hundred Affections – Summer Wall Art
Hand Lettered Printales – Summer Reading Tracker
Ink Happi – Summer Story Printables
Our Crafty Mom – Summer Printable Tags
Simple Nature Decor – Sea Animal Coloring Pages
Michelle James Designs – Summer Party Invite
Lauras Crafty Life – Summer Banner
LIKE IT? PIN IT FOR LATER!
Don't have time to print this reading tracker off today? Pin this so you can come back to it! Plus, pinning or sharing on FB helps this post reach more people which helps me be able to keep sharing with you. Thank you!